This Sunday 11th January a huge Unity Rally take place in Paris to tribute to the victims of Attacks of Charlie Hebdo and a kosher supermarket.
For people who want to join,a complete info about this rally: how to access, the route, hour and place of meeting.
The Rally will start at 3.00 pm at Place de la République. People can arrive at 1.30pm.
infos for tomorrow:
–metro and transportations will be free
-SNCF tickets will be discounted
-45 international Representatives will be guessed
-2200 policemen will assure security
The route of Unity Rally of Jan. 11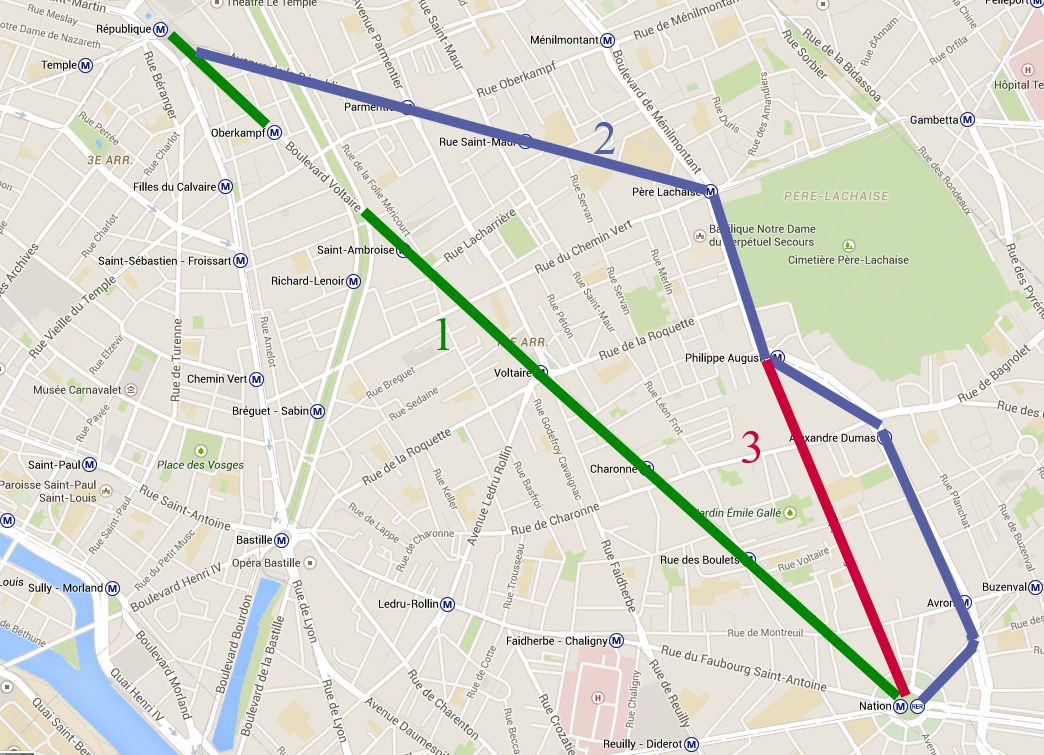 Two routes will be possible tomorrow, the both will start at Place de la République and will end at place de la Nation:
-the first will take the boulevard Voltaire straight right to Place de la Nation (route 1)
-the second one will take the avenue de la République then the boulevard de Ménilmontant and fianlly the avenue Philippe Auguste. (route 2 + 3)
Il will also be possible to quit the parade at boulevard de Ménilmontant via the boulevard Charonne. (route 2)
how to access the Rally.
the best way to access the Rally will be by metro.
If you join the place de la République early you ca exit at République station but it will be rapidly congested you can then exit at Jacques Bonsergent (Mo 5), Temple (Mo), (Goncourt Mo 11).
Many stations will be closed after 11am (connexions will be maintained ).